Join us on June 13th @4pm EST 2020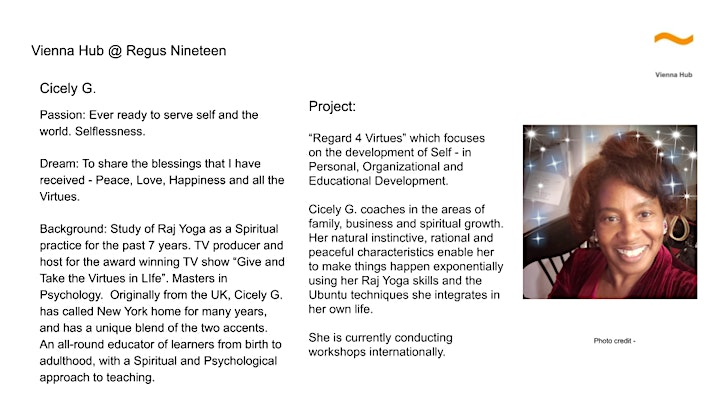 ---
One Day Retreat -ONE TIME SPECIAL
OFFER
Title  Preparing for Fall – Virtues for Mind and Body
Address: 2 Lagrange Avenue Suite 203, Poughkeepsie, NY 12603
Date: Saturday, September 7th, 2019
Time: 10:30am to 3:30pm 
Phone number 845-243-0058
ONE TIME SPECIAL ONLY $35 CONTRIBUTION PER PERSON
(PAYMENT LINK BELOW)
Activities:
Mindfulness, Journaling, Reiki and Reflection with a Certified Mindfulness, Life Coach and Reiki Master
Zumba with a certified Zumba Instructor
Healthy Eating Practices Transitioning from Summer to Fall with a Certified and Licensed Nutritionist
Drumming for Healing and Acupuncture demonstration with a Licensed Acupuncturist
Meet Jessica D'Arcy from the Wellness for Wisdom Center and Barre Fitness Studio pictured below…
Networking opportunity
There will be a ONE HOUR lunch break, there are two options either bring your lunch or visit the many restaurants that are in walking distance to the retreat. You will also get the opportunity to Visit the Dreaming Goddess gift shop with a special BONUS one time OFFER. 
Limited Space availability for 15 people with the option of virtually joining us
Look forward to you joining us on this wonderful journey, NAMASTE 
Make your contribution here and fill out the form below. Regards
ONE DAY RETREAT-PREPARING FOR FALL-ONE TIME SPECIAL ONLY!
MAKE SECURE CONTRIBUTION HERE
Form to be completed